Over the years, the Commuter Challenge has docused on three major media: words, images, and music. (And pretty much in that order.) This month, your goal is to bring all of those together in an apotheosis of creative expression. In short, make something that incorporates words, images, and music.
Record a song with vocals and an accompanying illustration. Film a short video with an original soundtrack. Write a poem with an illustration and a musical accompaniment. Or something else entirely.
The words, images, and music should be all your own creation, but as usual you can get help from other people and/or computer programs in order to properly execute your ideas. Using found poetry/sound/images is okay, as long as it remains true to the spirit of the challenge.
Optional additional constraint: Your work should include reference to sunlight in the words or images, or both (And/or the music, if you're the kind of visionary who can express sunlight in sound.)
The Results
Ryan Finholm
Good Luck Charm
Mike Hamrick
Trash Panda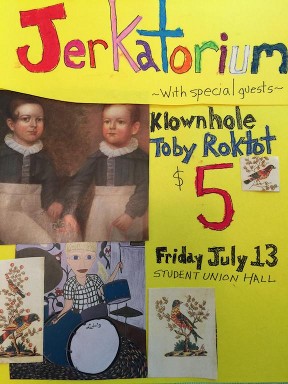 Brian Raiter
Sheathed