Create a visual artwork in any medium that you've never used before.
This constraint does not apply to medium that you may have dabbled with in your childhood; if you made a collage in kindergarten or whittled something in grade school, then that shouldn't prevent you from submitting a collage or carving to this challenge. You can also be as specific as you like, for example if you have only ever sculpted in polymer clay then it's fine to submit a ceramic clay sculpture for this challenge.
Optional additional constraint: The artwork must be a depiction of a human or an animal.
The Results
Brian Raiter
oil pastels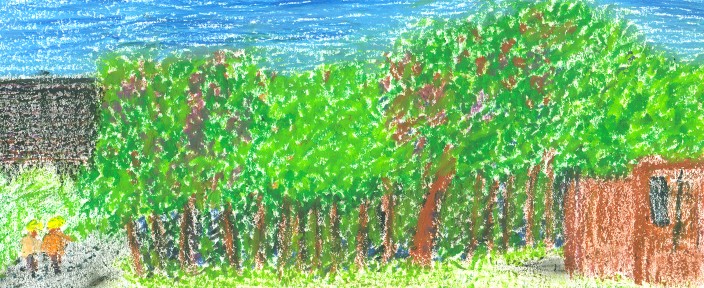 oil pastels, rubber stamps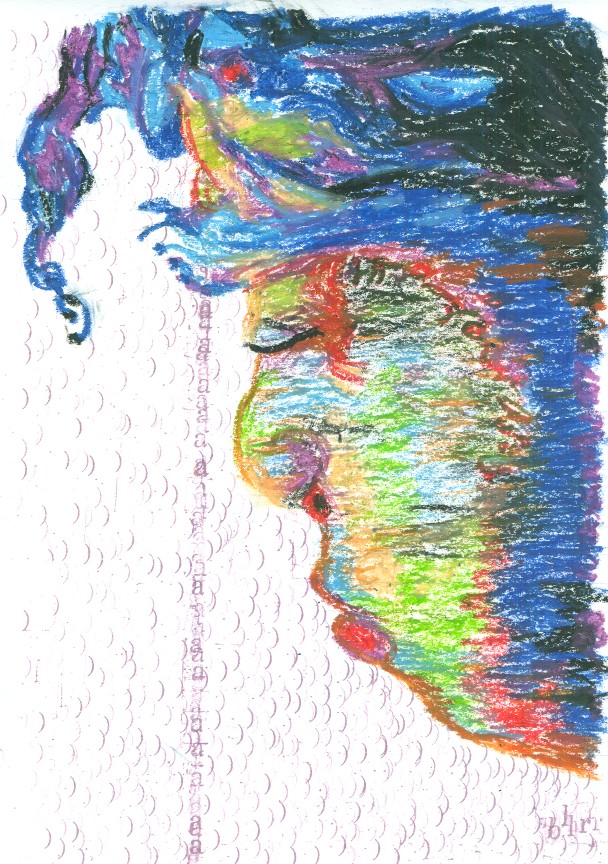 Ryan Finholm
oil paint