This website contains entries to all previous Commuter Challenges. From this diverse collection, select an illustration, poem, or prose writing — just about anything that has been submitted to the Commuter Challenge by someone other than yourself. If you selected a text entry, then create an illustration for it; on the other hand, if you selected an illustration, write a poem or an appropriate bit of prose to accompany it.
The Results
Brian Raiter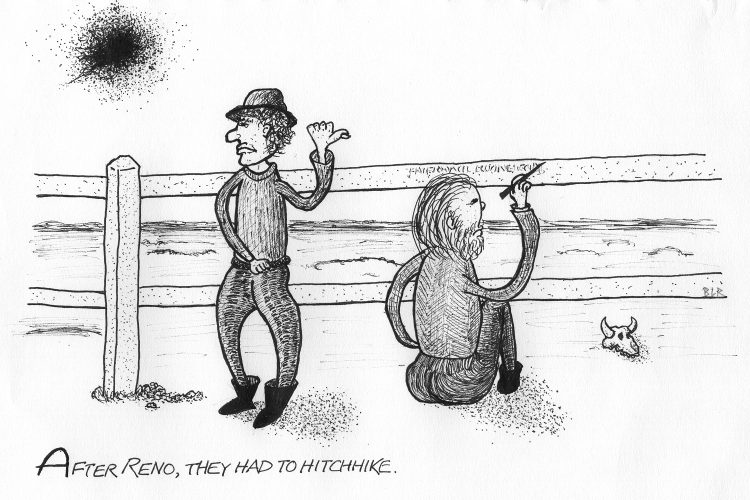 (Illustration for Ryan Finholm's six-word story for September 2008.
Ryan Finholm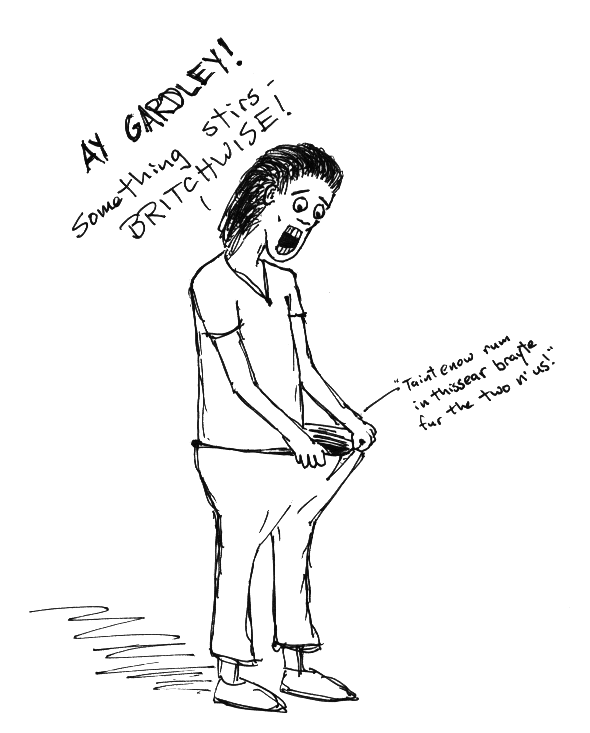 (Illustration for Brian Raiter's nonsense poem for February 2011.