The challenge is to create an ambigram.
An ambigram is a word or phrase that is written so that it can be read in more than one way. (Or, as Douglas Hofstadter put it, "a calligraphic design that manages to squeeze two different readings into the selfsame set of curves".) There are many different kinds of ambigrams. The most common type of ambigram is a word or name written so that it appears the same when turned upside-down (or in technical terms, with 180-degree rotational symmetry). But there's also ambigrams where the second reading is a mirror image, or the spaces between the letters of the first reading, or many other possibilities. Nor does the second reading need to be the same as the first; it can also be a related word (or name), or an opposite.
The two widely acknowledged masters of ambigrams are Scott Kim and John Langdon. They both have websites where you can view many examples of their creations. There are also several archives of other people's ambigrams to be found on the web.
Feel free to create more than one if you get inspired. Or, create several and pick the most legible one for your submission.
The Results
Sam Bleckley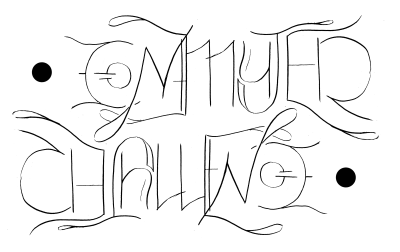 Brian Raiter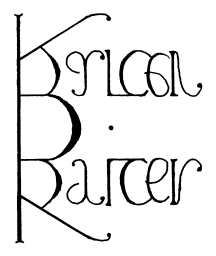 Ryan Finholm